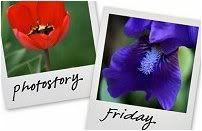 Hosted by Cecily and MamaGeek
We don't get some things here in Santa Monica. Parades are one of those things. I guess someone figured that we needed to partake in parade season. So for the second year in a row, the
Annual Santa Monica Fourth of July Parade
. MetaDaddy led the way with MetaToddler, and we got lost in the fray, so I didn't get to see the wee little reactions. But I know they were probably entertaining. I mean, the kid goes nuts when he sees a mee maw (i.e., fire truck) driving quietly down the street. Nevermind when the sirens are blaring.
On that note, our humble little parade.
That Santa Monica
tractor
being put to good use again.
And the requisite Prius for all Santa Monica events. Sometimes, I think there are more Priuses than residents in Santa Monica.
And of course, no parade is complete without a "mee maw."
Hope you all had a great July 4th!