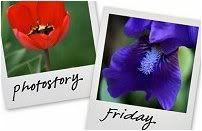 Hosted by Cecily and MamaGeek
When we were in Europe a few years back (my, how time flies), we saw a lot of cool things. Old building, castles, towers. Had great food, met nice people, traveled the various metros. All good stuff. But it's the little things that really make you say "OMG, can you believe that?"
I kept seeing the
Smart
car. I've been hearing about it a lot more lately, and seen my fair share here in Santa Monica. There's even a dealership in Venice, just down the road. It's a small car, hence it gets great gas mileage. That said, it's a small car, so I'm hardly interested in driving Los Angeles freeways in it. When there's an accident, it's a doozy.
But I digress. It's not the miles per gallon, fun colors, lack of trunk space, or comedic size that caught my eye. It's the fact that it can be parked in non-existent parking spaces. Abso-lutely Awesome!!!